Stages
Stages is a Group feature where up to 5 people can take the mic and start entertaining. You can tap on an open slot to start chatting/singing/reciting poetry or generally performing using live audio in a Group. Pretty simple, right?
Quick start
Enabling Audio
Go to your Group profile > Tap on the pencil icon to edit > Scroll down to Audio Stage and tap to enable.
From here you can also choose your own themed stage for your Group. Tap on Stage Type > scroll down and select your favourite theme > Save.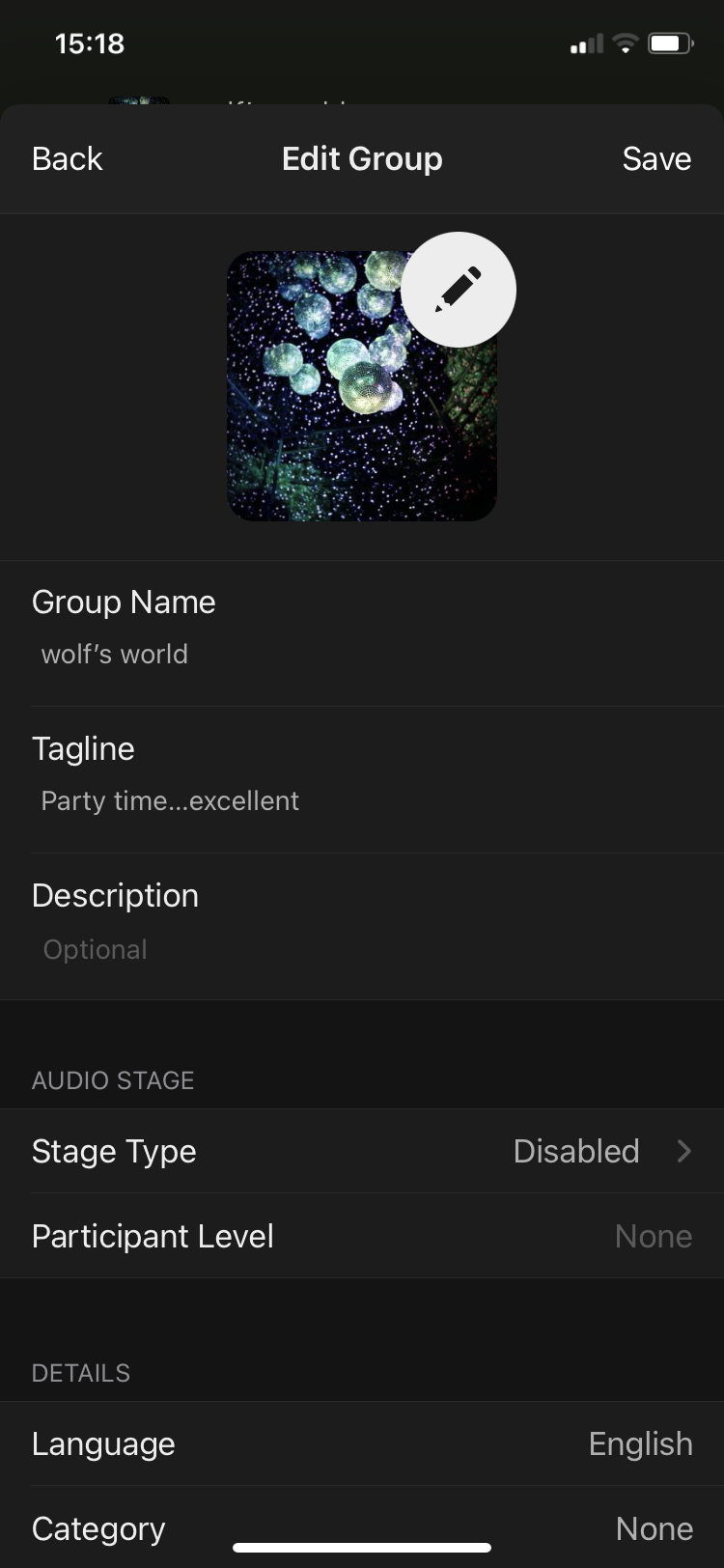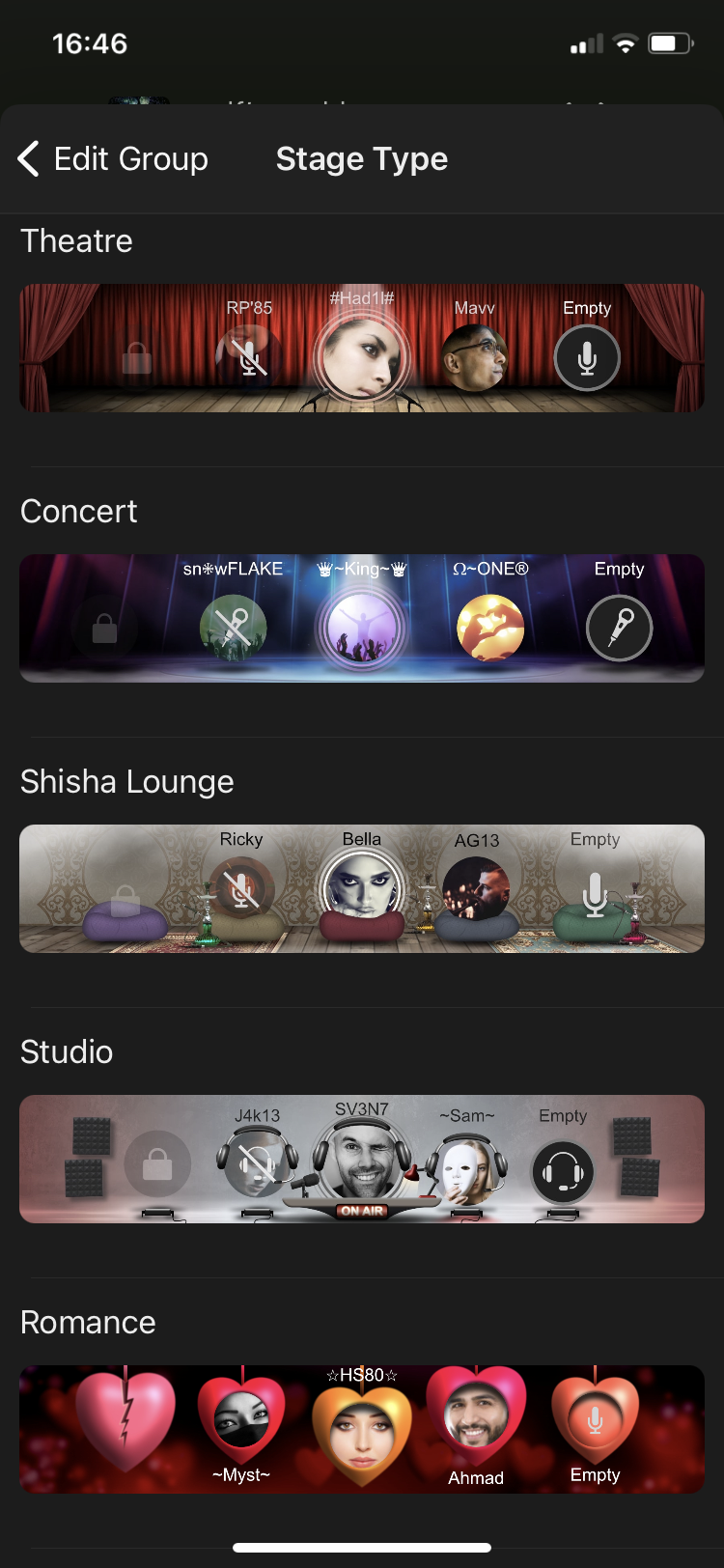 Taking a mic
To take a mic, tap on an empty slot from the stage at the top> Tap "Take Mic"
While you're in an open slot, tap your Avatar again to bring up further options:

Drop Mic: Leave the Stage
Mute: Mute yourself but still stay on Stage
More: Access your profile, Chat, and Admin Actions