Your reputation level is where you stand within the community and as you level up, you get extra privileges and rewards!
There are many ways to increase your rep level and enjoy the special privileges. If you want to learn more about how you can increase your Rep level check out this Blog post 12 WAYS TO INCREASE YOUR REP
The following table explains in details what privileges and rewards you get at different Reputation levels.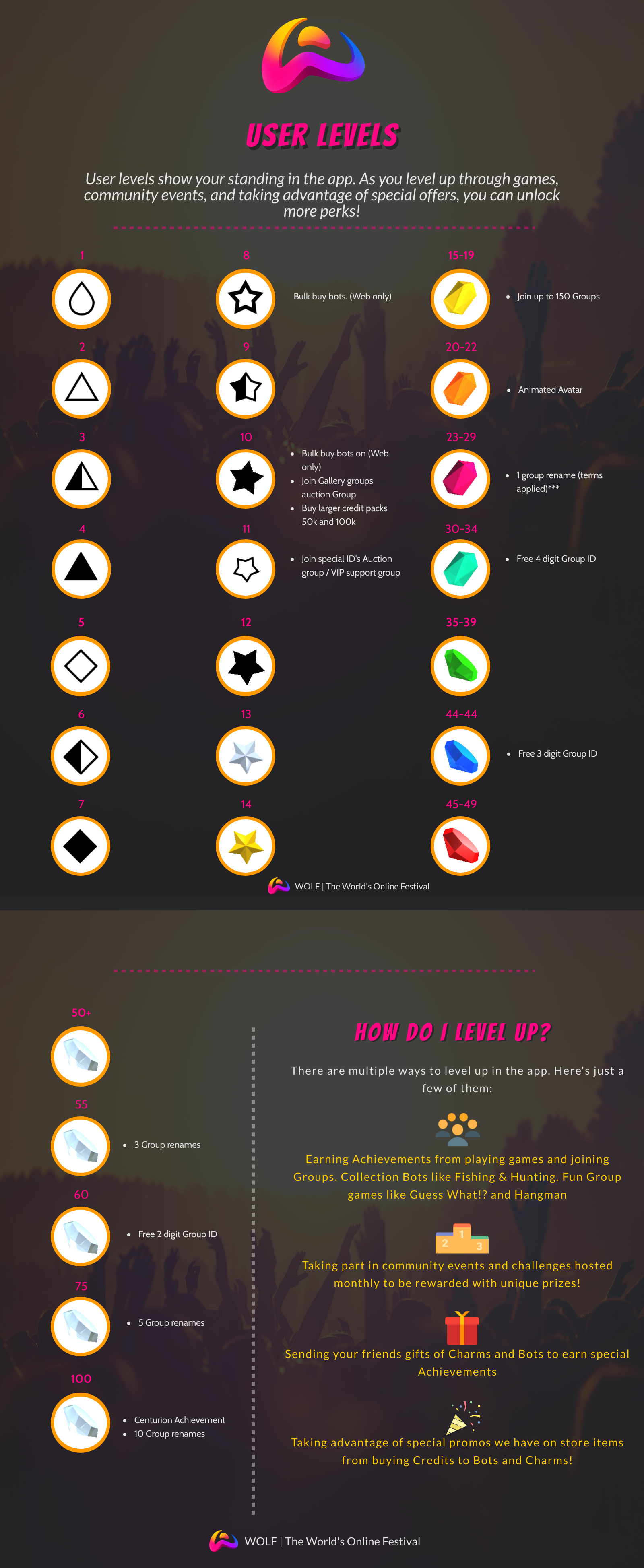 * Reputation Bot
- Groups must be owned by the user
- Only group owners can request to add the bot
- A user can request to rename the same group or a new group within the time allowed
** Free Group ID Rules
- Higher-level users have the priority in choosing group IDs
- Fulfilling the user's request depends on ID availability and can take up to 7 working days
- ُThe group must be owned by the awarded users and can't be gifted or transferred in the future
- Management has the right to reject certain ID requests
*** Group Rename
- Group must be a premium group
- The group must be owned by the user for at least 3 months
- A user can request to rename the same group or a new group within the time allowed