Currently do not have an English version of this article you are still able to submit a
Guess what Bot can be purchased at the Palringo store.
Try and guess who or what from 4 pictures that are linked together in someway which will be the answer.
To bring up the Guess what Bots help menu tyoe !gw help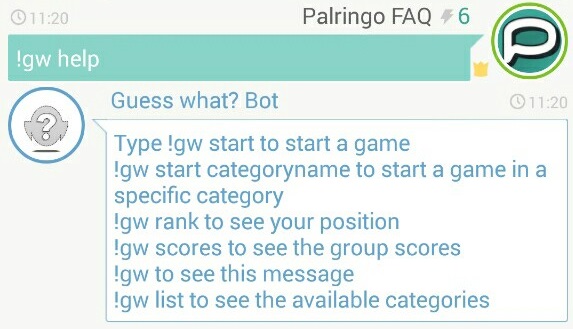 To start the Guess what Bot game type !gw start the game will begin and four pictures will pop up, there is no time limit on this game. Once the correct answer is typed it will be confirmed and in what time you got the correct answer.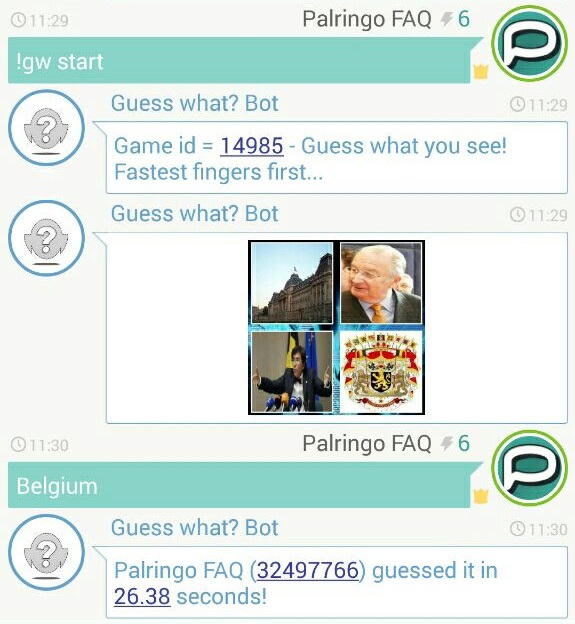 You can also play with certain categories type !gw list to see the list of categories available.

You can check your rank in the room by typing !gw rank.

To find out your score for the room you can type !gw scores.