Fancy yourself as a Maths Nerd? The Countdown Bot will certainly put your maths to the test against other users in your group!
The Countdown Bot is a fantastic bot designed to test every bodies maths skills and see how quickly you can use the available numbers to make the Goal number within the time limit!
To start a Countdown Bot game, type !cd.
The Game will begin.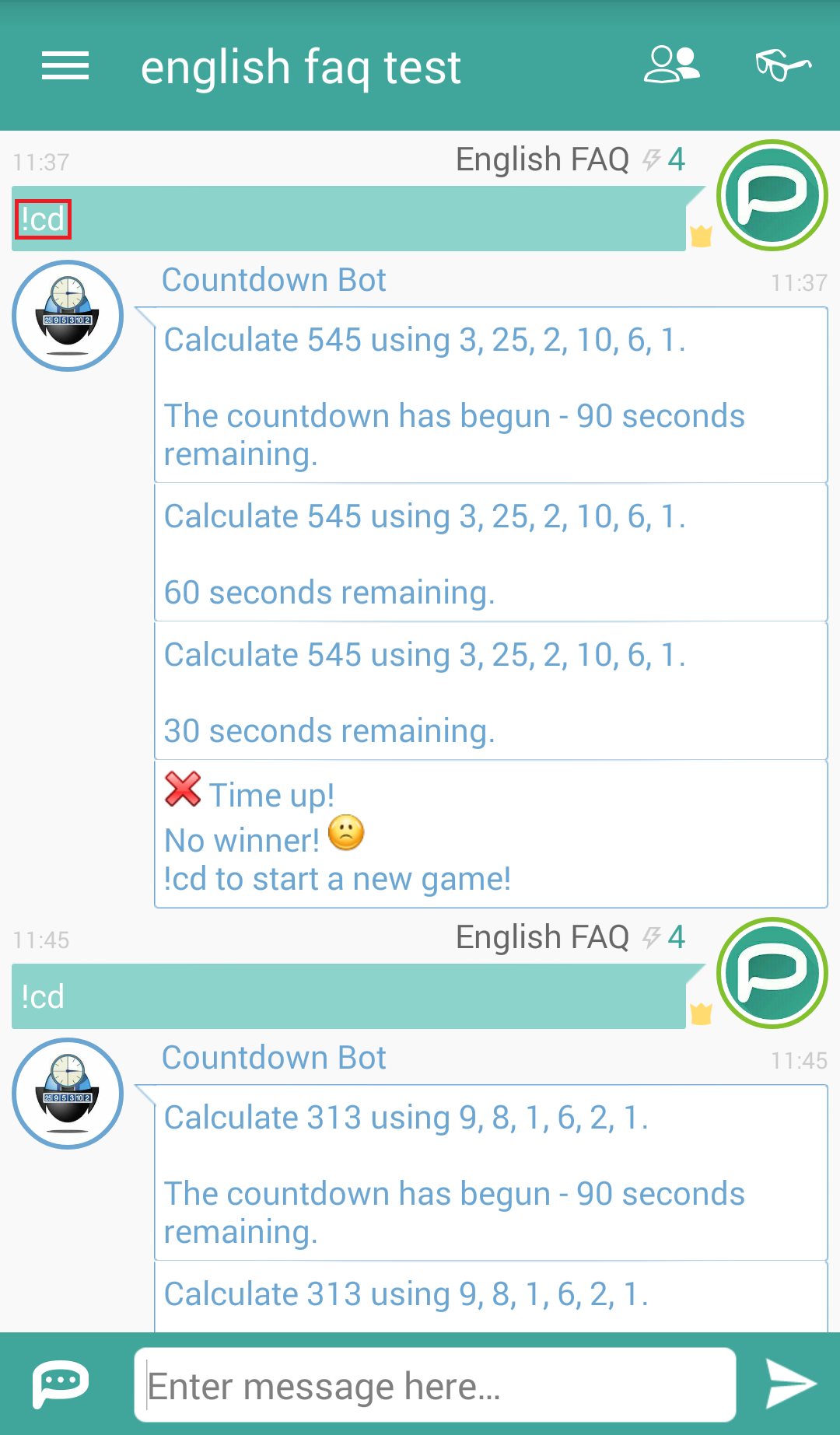 The Countdown Bot has two modes Classic and Easy, Classic has a time limit of 90 seconds and Easy has a time limit of 120 seconds.
Type !cd toggle to change modes.
To find help within the Countdown Bot, type !cd help.
This will bring a menu showing the different type commands and explanations.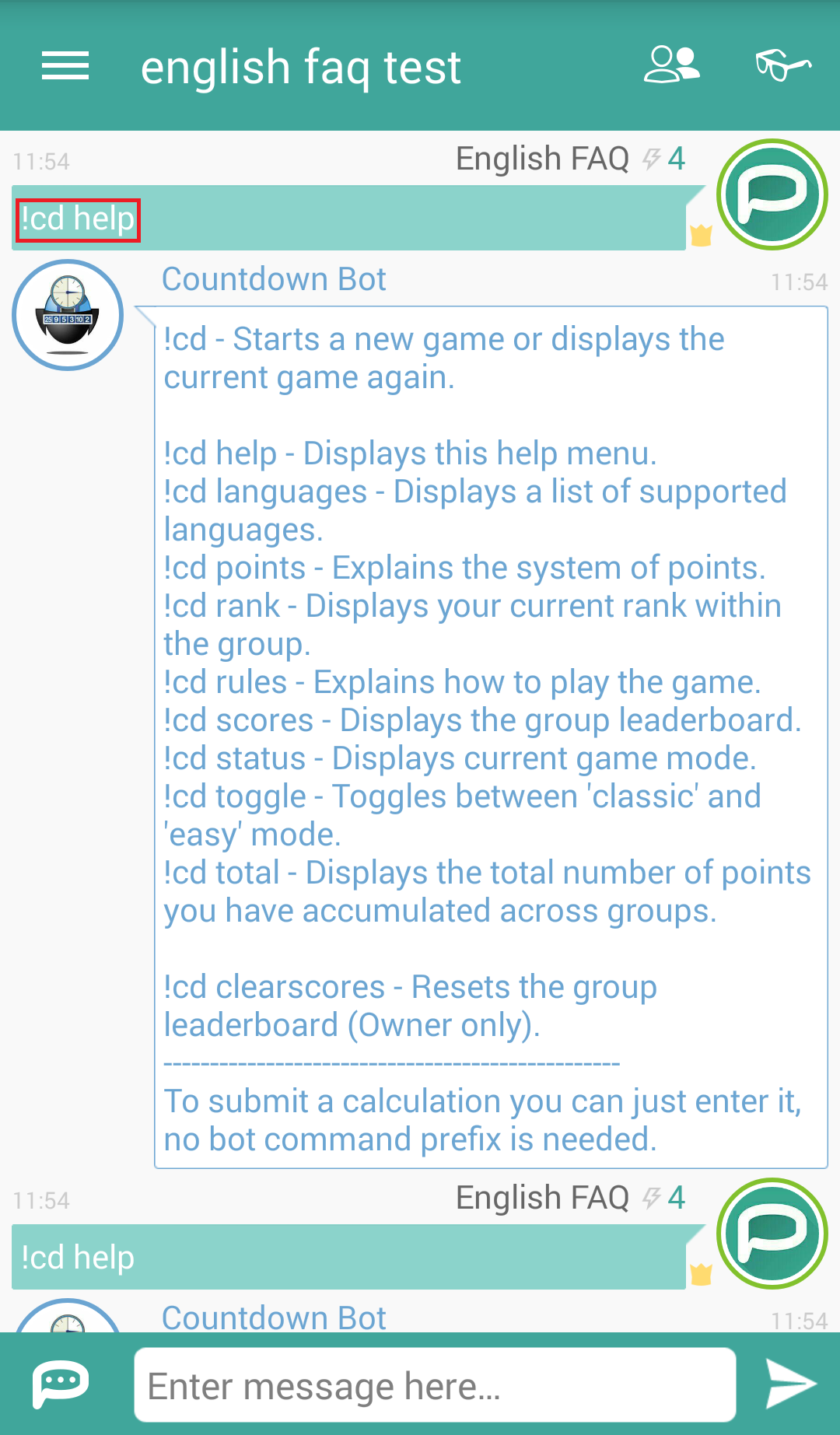 Be the first to gain the achievement of Maths Nerd by gaining points!
How many games will you complete and will you beat your friends to solve the maths games?