It's good to remember that Beta Builds are a pre-release version of the final software and may be unstable, lack features and generally not function as expected. It's important you're aware of this before participating.
If you want to join in the process, welcome-aboard! If the Open Beta is not for you, that's okay too. You can change your mind at any time and return to the version you're used to by clicking here.
What's new?
Introducing the WOLF 11.3 Open Beta iOS release - a game-changing update for content creators and music enthusiasts! With the brand new WOLFStars profile, check your performance stats and take your shows to the next level. Plus, the WOLF DJ Deck Phase 3 introduces new features such as music playback modules, custom audio input support and per-module volume controls for unparalleled precision and control. Get ready to elevate your experience with WOLF iOS 11.3!
WOLFStars Profile
The WOLFStars profile is a new and exciting edition designed specifically for WOLFStars.
This profile allows users to check their stats, including the total number of shows, max listeners, and total listeners. This feature enables WOLFStars to monitor their performance and track their progress as they create great shows.
The profile provides valuable insights that can help WOLFStars to improve their performances, increase their audience and grow their brand. Overall, the WOLFStars profile is a valuable tool that helps WOLFStars to take their shows to the next level and achieve success.

WOLF DJ Phase 3
Let's take the experience at WOLF to the next level. The WOLF DJ has just released its Phase 3 update as part of the wider 11.3 iOS update. Introducing several new features to enhance the user experience. The phase 3 update includes the introduction of music playback modules, expanding the browser to support custom audio input, fully configurable panels, per-module volume controls, and a library of built-in music.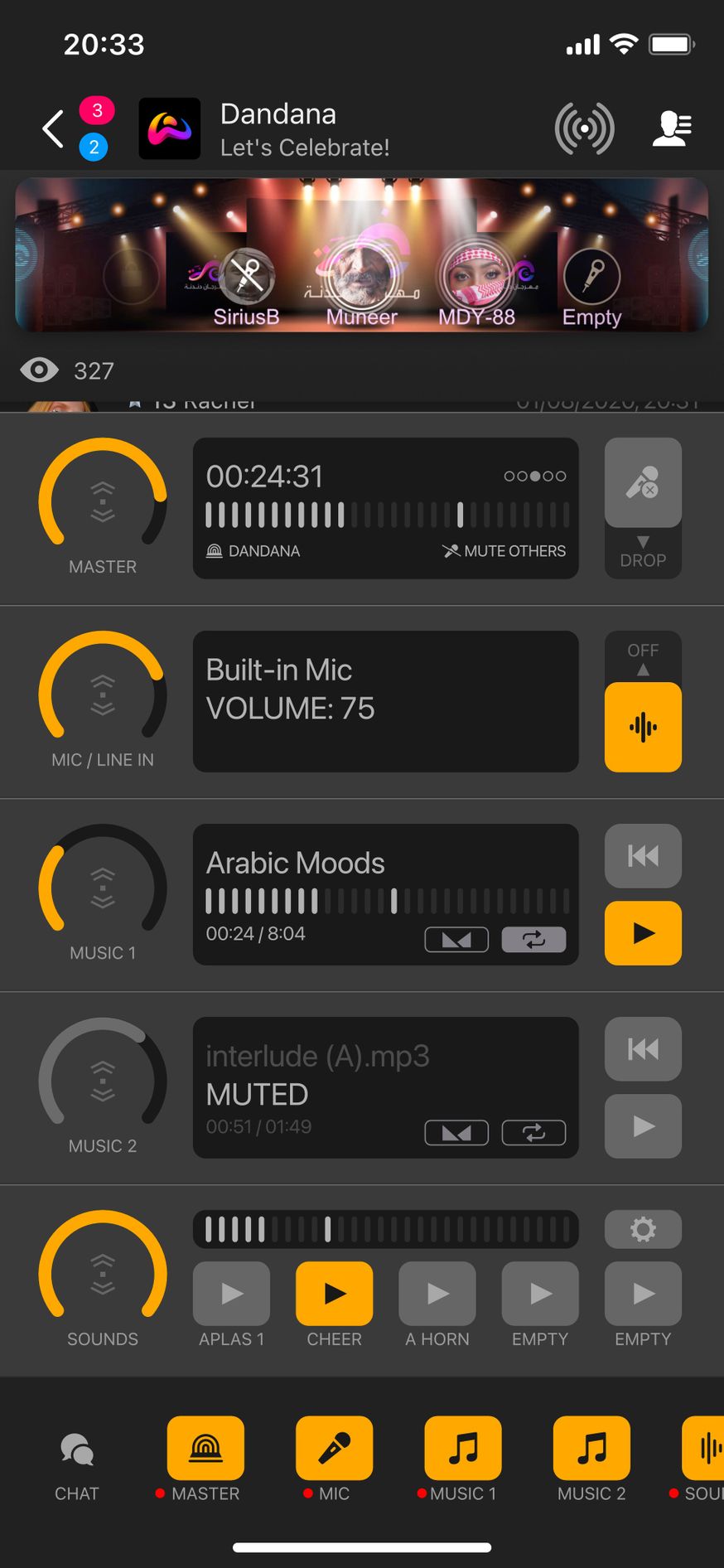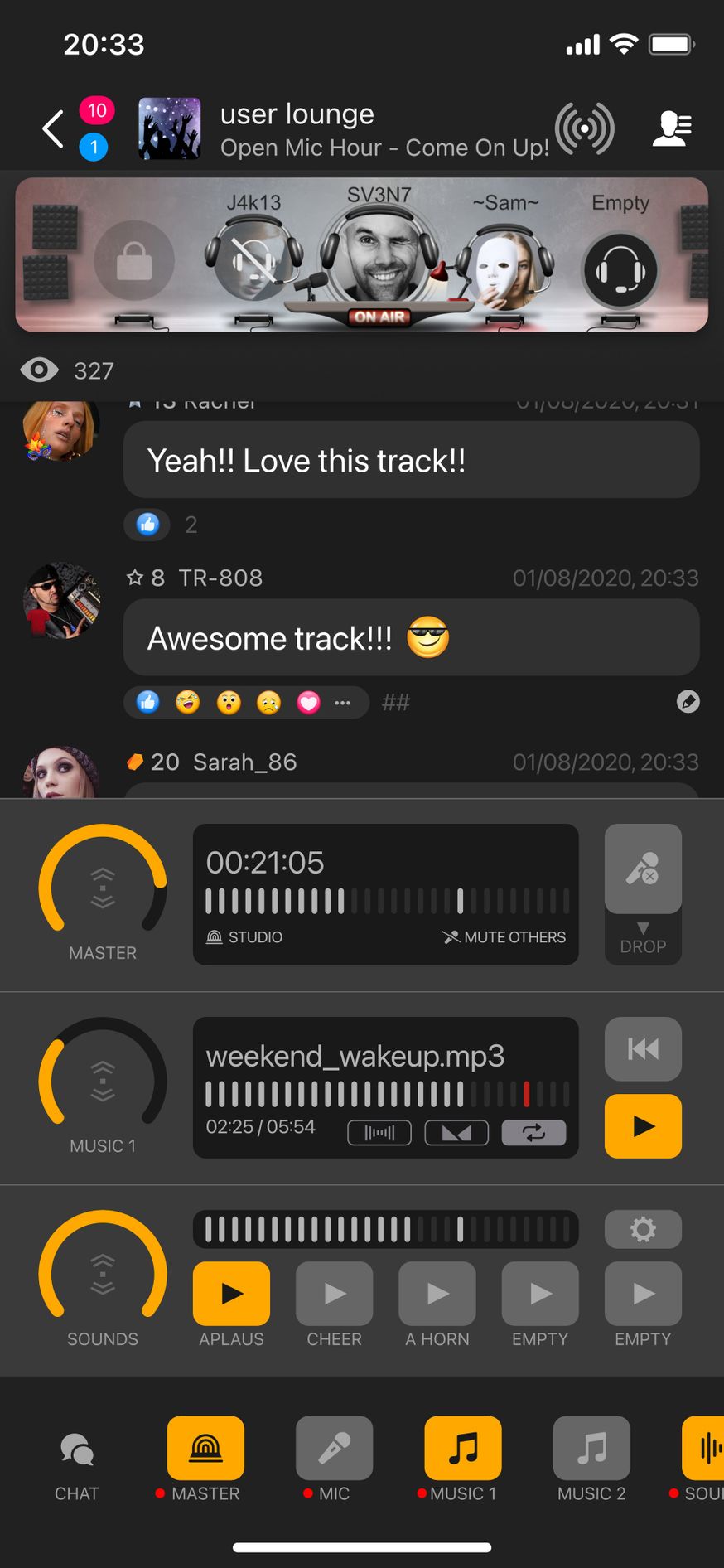 Music Playback Modules
One of the most notable new features is the introduction of music playback modules. These modules allow users to easily play and control their music directly within the app, eliminating the need to switch between different apps or devices. Cross Fading is a convenient feature that allows users to smoothly transition between two music modules with just one tap, eliminating the need to manually control the playback and volume of both modules at the same time.This feature allows for seamless and efficient music playback, making it easier for users to stay in the flow of their DJing experience.


Custom Audio Input
The browser has also been expanded to support custom audio input, giving users more flexibility when it comes to selecting and playing their music. This feature allows users to easily access and play music from your phone with the exception of DRM protected music - click here to find out more about DRM.

Configurable Panels
The app's panels are now fully configurable, giving users the ability to enable, disable, and reorder them as they see fit. This allows for a more personalized and efficient workflow, allowing users to easily access the features and controls they use most.
Volume Controls
In addition, the update also includes per-module volume controls, allowing users to easily adjust the volume levels of individual modules within the app.

This feature allows for greater precision and control when it comes to mixing and mastering music.
Built-in music
Finally, the update also includes a preset library of built-in music, providing users with a wide variety of music to choose from and use in their DJ sets, including WOLF's very own exclusive song Fi Bali. This feature allows users to easily find and play new music, without having to search through external sources.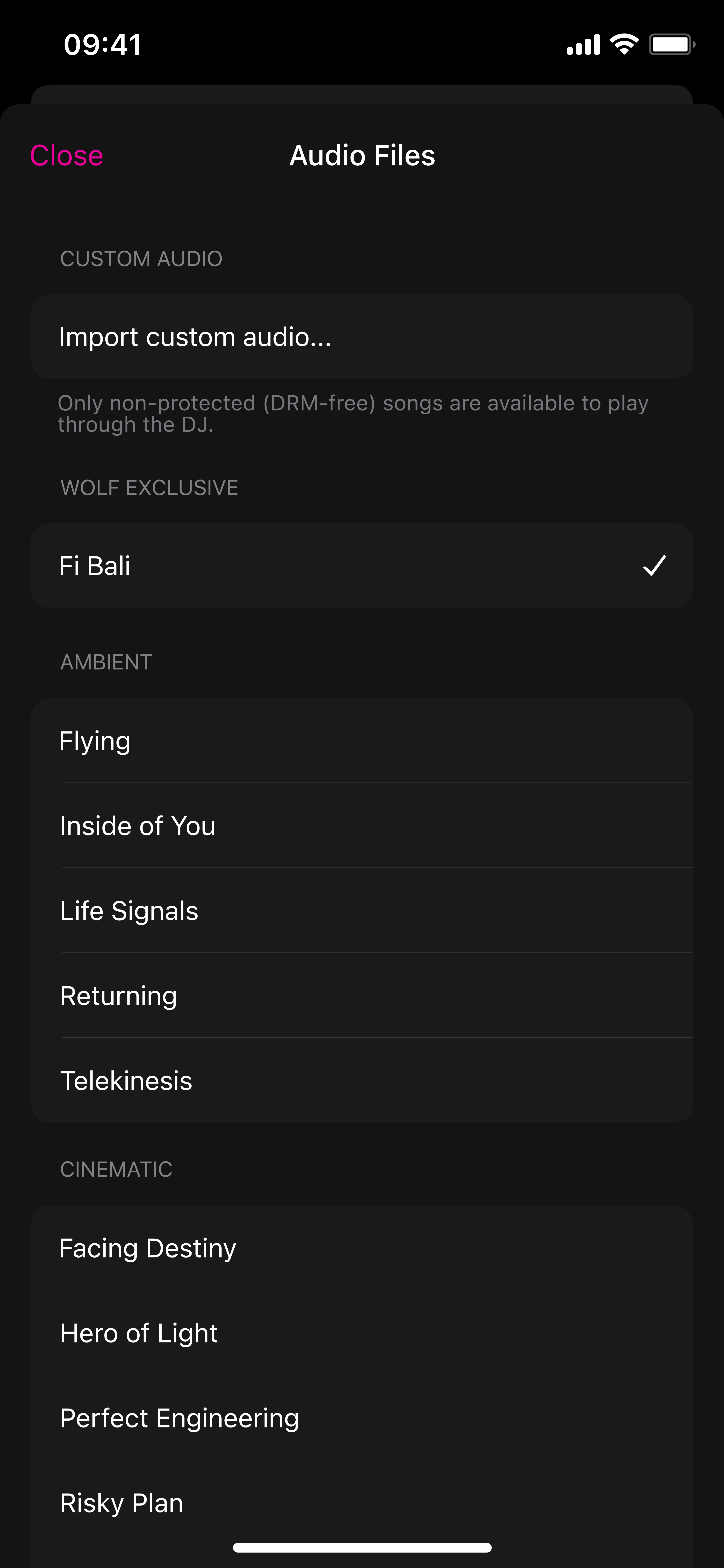 If you would like to offer feedback or have questions, please join these Groups:
iOS (Arabic): [openbeta-ios.ar]
iOS (English): [openbeta-ios]
If you want to go back to an old build