What to expect from Open Beta
It's good to remember that Beta Builds are a pre-release version of the final software and may be unstable, lack features and generally not function as expected. It's important you're aware of this before participating. Open Beta can be fun and hugely rewarding, but it can also be frustrating. If you want to join in the process, welcome-aboard! If the Open Beta is not for you, that's okay too. You can change your mind at any time and return to the version you're used to
This update brings you a new feature for WOLFStars Profile, with fixes in place for a new reworked News Feed coming soon!
News Feed
A brand new look has been introduced for the news feed. You can now see two tabs: Live Feed and Notifications.
Live Feed - Any notification that is targeted to you directly can be found here. This includes: event reminders you have added to your list, unlocked a new achievement or if you have been gifted a Charm.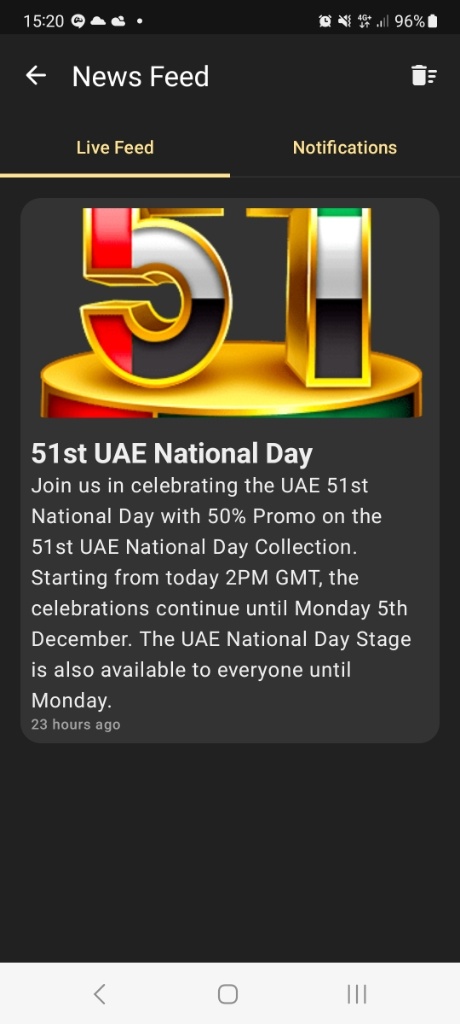 Notifications - System notifications sent by WOLF will be housed here, this includes global notification to introduce a new stage, promotions or any general updates.
WOLFStars Profile
A brand new exciting edition designed specifically for the WOLFStars!
Creating great shows doesn't stop at the end of the event, WOLFStars can now check their stats which include: total number of shows, max listeners and total listeners.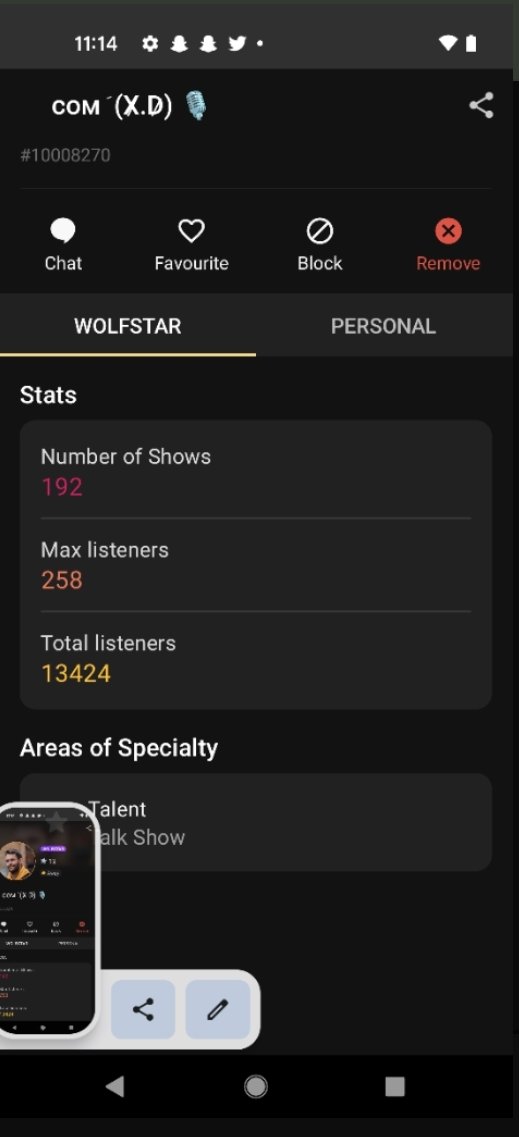 Keep track of your performance and create great content to keep those numbers high!
Reporting issues
This part is hugely important because you are our eyes and ears. Your feedback can help fix an important issue or help make the correct decision when the answer is not clear. If you think you've found an issue, here's what to do:
Join the appropriate Open Beta group for your language and device (See Below). Post your findings where a member of staff or volunteer will help validate if you have found something new or if it's already a known issue. Open Beta Groups
If you would like to offer feedback or have questions, please join these Groups:
Android (Arabic): [openbeta-android.ar]
Android (English): [openbeta-android]
If you want to go back to an old build